Are you looking for the lowest international airfares and travel coupons?
You have come to the right place.
I am always on the lookout for the lowest international airfares and best travel coupons and using loyalty points whenever I can.

I love to travel and it seems it is getting more expensive every year. I really get excited when I find dirt cheap airfare. It doesn't matter if you are going on a domestic or international flight, we all want value for our hard earned dollars. If you find low airfares you will be able to pack a suitcase more often. 
One of my sisters once booked through a friend of a friend. When they went to pick up their tickets he no longer worked at that travel agency, and they were not even booked for a flight. 
After putting up a fuss, they were given a flight on an airline that was new. (It is no longer in business by the way.)
They felt they had no choice because the hotel and vacation time was booked. It turned out to be the flight from hell and their flight time was 3 times longer than normal. 
It stopped at every little location on the way in 100 degree heat. You do not want this to happen to you.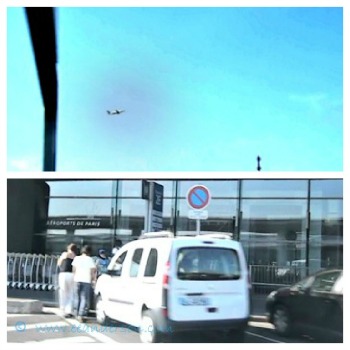 Of course you want to book with established venders that offer the known airlines.

You want the best deals with the least connections.

I know that you want the lowest international airfares but you would not want to book with fly by nights.
After deciding on a vacation destination and the dates that you want to travel and have your papers in order, the next thing to do on your list will be to book airfare. 

---
tips on how to get the lowest international airfares
Using search engines like trip advisor, Travelocity, itravel2000 to name a few will let you look for sales on many airlines and also vacation packages
Be flexible. I know most people have to book their vacation time ahead and so they cannot take advantage of last minute deals or standby but you may be able to go in off season and can fly to a less popular destination.
Mid week is usually cheaper so try to fly on a Tuesday, Wednesday or Thursday. Double check though because I have found some cheap flights on Saturday. Sunday is usually expensive.

Charters can be a good deal and you can choose the air only so you can use these even if you're not purchasing the package.
Christmas and other holidays are normally an expensive time to go on vacation but sometimes if you're willing to fly on the holiday afternoon there can be deals. Like Christmas day for instance.
It is best to book about 2 months in advance for international flights and 1 to 1½ months ahead for domestic.
Double check on the airline site to make sure that you are really getting the best deal and don't forget to way in the coupons etc.



---
Also, check my site for all the best international travel tips and travel tips for packing luggage.

From Lowest international airfares to deals



I wish you all the best luck in finding your lowest international airfares.



---
---