Are you usually a solo traveler but sometimes want a travel buddy?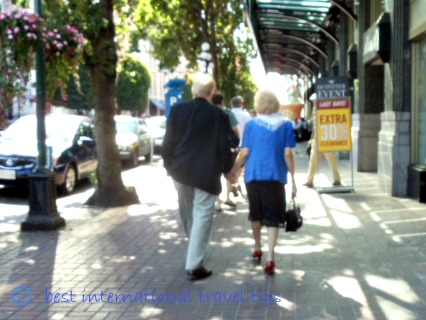 Even if your spouse is your usual travel buddy there are times when they don't have the same interests as you
There are lots of reasons you may want a travel buddy when normally your a solo traveler.
Single travel may be good for you most of the time and it is only when travelling to certain destinations that you feel it would be better with a travel mate.
Possibly you're apprehensive about going it alone or maybe you just want someone to share the experience with.
Where to find a travel buddy
I think it would be a good idea to check with family and friends first. You may be surprised to find that they have similar interests and need a travel buddy also. 
If no one in your circle wants to go along with you ask if they may know someone to refer to you. 
Try your social media friends they usually have similar interests.
 Well, you could just meet someone along the way if you're young and staying at a hostel. 
 You might find someone while on a group tour. This is a safer way to meet someone, especially if a women or a senior.
Group tours are great for single travelers as you are not ever really alone and if you find someone to pair up with and get along good, you could plan your next trip together. 
Sometimes you might find 2 or three others and start traveling as a small group it may even be better than with just one other person.
You may not want to wait until you are on the road and in that case maybe going on a forum like Frommers to get to know fellow single travelers and letting people know where you are traveling would be a good idea. 
You could post your information at a site designed just for the purpose of finding a travel buddy like travbuddy
Other ideas might be to check out your church organizations, choir, dance club, book club or senior center if you belong to one.
another way may be to join a specialized trip with people of similar interests like the
World's Largest Jewish Singles Cruse

Be careful out there

Even though you will need to give lots of details about the kind of trip, where you're going and the cost, don't post to much personal information. When you find someone start using email as soon as possible.
Take along a friend when you meet someone for the first time.
If you are posting an ad don't make it sound like your looking for love. If you really are looking for love don't mislead …go to a dating service.
And lastly always make sure that you have a way out if things don't go well.


---

The first trip I made without family was solo second was with a cousin, lots of small trips with cousins, first out of country vacation was with two friends…one friend invited us both.
Personally I don't mind travelling alone; however, my husband likes to travel also, so we are travelling together on almost every trip. I enjoy sharing the experience; it's a lot more fun that way.
The main thing is to do what works best for you. The last thing you need is being on a trip with the wrong travel mate, and wishing you had stuck to solo travel.
---
from travel buddy to a budget calculator 
---
---
---
---